Environmental Sustainable Design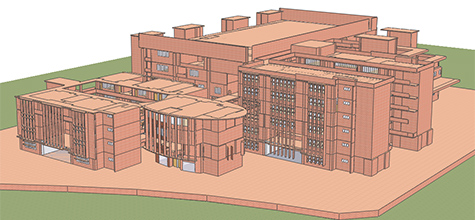 3-D Model Simulation – Energy Modeling, Heat gain from solar irradiance, Daylighting, Thermal Comfort analysis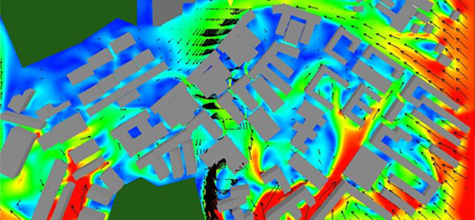 3-D Model Simulation – Energy Modeling, Heat gain from solar irradiance, Daylighting, Thermal Comfort analysis
The concept of 'sustainable development' took root many years ago in the Brundtland Commission in Our Common Future (World Commission on Environment and Development, 1987) as:
'…development that meets the needs of the present without compromising the ability of future generations to meet their own needs'.
IGnesis provide ESD consultancy services in key green rating systems such as BCA Green Mark, Malaysia GBI, USGBC LEED, etc. Our ESD team of experienced GMPs, GMMs, LEED APs, SCEMs and PEs shall devise a sustainable design strategy supported by detail microclimate analysis to provide Total Building Performance (TBP). TBP considers spatial (functional) comfort, indoor air quality, visual comfort, thermal comfort, acoustic comfort and building integrity (structural and material performance).
In microclimate analysis, the influence of the outdoor microclimate on the building is carefully analysed in order to raise the quality of the indoor microclimate and maximise occupant comfort, satisfaction and productivity. As a result of the process, potential 'free' energy can be effectively utilised after careful analysis of the external climatic conditions. The designer should understand the outdoor microclimate intimately to devise a rational and practical strategy to best harness these natural resources and consider how best to minimize some of their negative impacts.
Detailed microclimate engineering studies, which provide data and information to test design solutions, involve numeric and physical modeling. Numeric modeling uses computers and sophisticated software to create a numbering representation of the project, apply the appropriate microclimate conditions (relying on historic weather data, or projected climate change information) to solve mathematical equations and determine the effect of a given microclimate condition on the project. Computational Fluid Dynamics computer modeling represents the most sophisticated and complex numerical modeling, and shows the flow of air and heat over the project. This analysis, together with value engineering exercises, enables our design team to select the most appropriate strategy to control energy, sun, daylight, rain, noise affecting the microclimate of the building. Other examples include the use of intelligent facades, adoption of passive and automatic control of solar gain, daylighting strategy, natural ventilation versus mixed mode ventilation strategy. Utilising our in-house high capacity computational facilities, IGnesis has full in-house computer modelling expertise in CFD, energy modelling, dynamic thermal comfort modelling, solar daylight modelling, rain infiltration modelling, renewable energy assessment etc