Advanced Simulation Technology
To support our Engineering Group, IGnesis has an in-house team of experienced computational simulation analysts who are also engineers by training. To accommodate the number crunching from the intensive computational simulations, we have our own dedicated network of more 800 computational cores to run parallel processing and multiple runs simultaneously which enables us to develop reliable design solutions quickly and effectively.
Our experienced analysts are equipped with the latest simulation software tools to enable them to assess and optimise complex solutions utilising CFD airflow simulation, building physics assessment, thermal comfort assessment, fire and smoke modeling, evacuation modeling, structural fire modeling etc. Utilising a bank of dedicated networked workstations capable of high speed computations for our complex and computational intensive simulation, our expert analysts are equipped with a comprehensive range of validated in-house and commercial software tools that enables them to develop reliable solutions quickly and effectively, which are also cost effective.
Our Projects: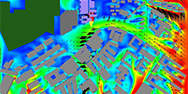 CFD Modelling of Wind Flow Profile through Housing Estate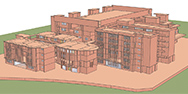 3-D Energy Model of a School Development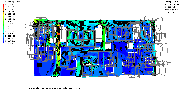 Air flow Simulation through Residential Apartments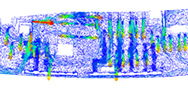 Ductless Jet Fan System - CFD Airflow Modelling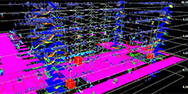 Hospital Campus – Computational Assessment of Emergency Elevator Evacuation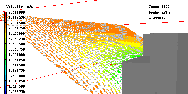 3D Simulation of Rain Ingress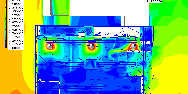 CFD Modelling of High Volume and Low Velocity (HVLS) Fans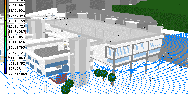 CFD Wind Flow Modelling of a School Development